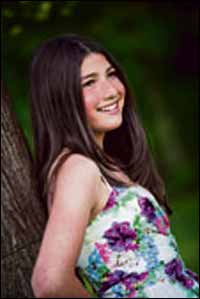 Picture: Rob Clayton Photography
FASHION fan Lucy Davies proved to be in vogue when she celebrated her batmitzvah.
Withington Girls School pupil Lucy read the Dvar Torah at her Altrincham home before celebrating the occasion with a party.
She is the daughter of Rachel and Matt Davies.
Lucy, who also enjoys socialising with friends and music, has an eight-year-old sister, Maya.
Joining in the celebrations were grandparents Susan and Michael Silverbeck, of Liverpool, and Lesley and Colin Morris, of London.
---
Bride and Joy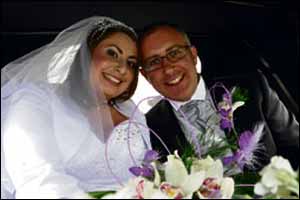 PICTURE: LUDWIG STUDIOS

JOY BROWER and Mark Lefton married at the Heaton Park Hebrew Congregation after meeting through mutual friends.

Joy is the daughter of Andrea and Alan Brower, of Prestwich, while Mark is the son of Naomi and Philip Lefton, of Blackpool.

Best man was the groom's brother David Lefton. Bridesmaids were the couple's nieces Ruby and Evie Levine and Noa Lefton.

The groom's grandmother Rosa Lefton joined in the celebrations, as did guests from Israel.

The couple honeymooned in America and have settled in Prestwich.
---
Rock on, Toby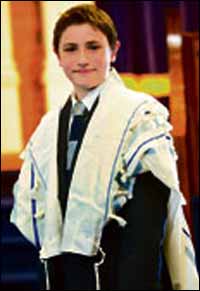 Picture: Steve Bootle

ELECTRIC guitarist Toby Winston celebrated his barmitzvah at the United Hebrew Congregation on Shabbat.

The son of Elissa and Jonathan Winston, of Alwoodley, Toby is a pupil at the Grammar School at Leeds.

Apart from music, Toby enjoys football and scouting.

Grandparents Barbara and Phil Cammerman, Alan Donne, Val and Stuart Winston, all of Leeds, attended the simcha along with guests from New York and Israel.

Toby has two sisters. Shana, 10, and four-year-old Lottie, who both attend Brodetsky Primary School.