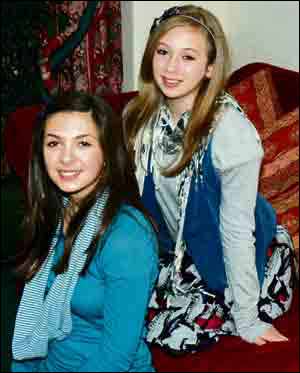 Picture: Bev Task
SPORTY sisters Rutie and Eve Goldman celebrated a double batmitzvah at Beth Hamidrash Hagadol Synagogue on Shabbat.
The daughters of Rochelle and Martin Goldman, of Alwoodley, both girls attend Allerton High School.
Rutie's favourite hobby is horse riding and she has entered many competitions while Eve plays football for Leeds Amazones.
Grandparents Sylvia and Barrie Coen, of Leeds, and June and Solomon Goldman, of Liverpool, attended the simcha.
Rutie and Eve have a brother, Daniel, 19, who is studying civil engineering at Leeds Metropolitan University.