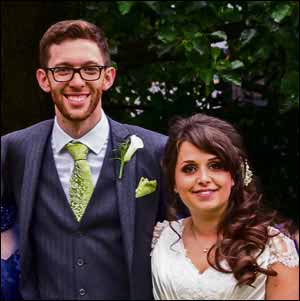 PICTURE: ANDY TYLER PHOTOGRAPHY
A COUPLE who met at Jewish youth group RSY-Netzer's summer camp 13 years ago were married at Tewinbury Farm, Hertfordshire, by Rabbi Danny Smith.
Kim Copitch, who is studying for a master's in product design, is the daughter of Belinda and Lawrence Copitch, of Cheadle, while financial modeller Joshua Lee is the son of Judy and Mark Lee, of London.
Best man was Adam Szasz. Maids of honour were Joanne Grainger and Abi Goodman. The bride's grandmother, Hettie Copitch, of Cheadle, joined in the celebrations, along with guests from South Africa, Canada, America and Israel.
After a honeymoon in Cornwall, the couple have settled in London.
---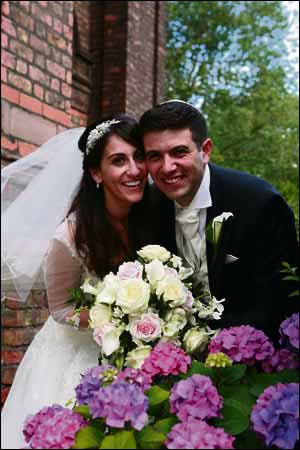 PICTURE: Warren Shaffer
A JEWISH Lads' and Girls' Brigade summer camp led to marriage for Natalie Bracey and Joe Bronstein.
The couple were married at Princes Road Synagogue by Rabbi Elchonon Feldman.
Natalie, a primary school teacher from Liverpool, and Joe, a classical musician from Watford, met at a JLGB camp. They married on August 2 - seven years to the day after they met.
Best men were Joe's brothers, Max and Ben Bronstein. Ushers were Simon Heller, Andrew Lawrence and Kevin Bracey.
Bridesmaids were Natalie's sister, Georgia Bracey, and her nieces, Sophie and Ruby Bracey.
Joining in the celebrations were the bride's parents, Hilary and Paul Bracey, of Liverpool, and the groom's parents, Louise and Stewart Bronstein, of Watford.
Also in attendance were Joe's grandparents, Hilda and Michael Bronstein and Elaine and Maurice Canter.
The couple have settled in Borehamwood.