Picture: LUDWIG STUDIOS
THREE years after meeting at Jewish youth movement Bnei Akiva, Sophie White and Gideon Sarcofsky were married at Holy Law Congregation by Rabbi Jacob Rubinstein and Rabbi Alan Clancy.
Sophie is the daughter of Lydia and Brian White, of Prestwich, while Gideon is the son of Karen and Charlie Sarcofsky, of London.
Best man was Alex Drucker. Bridesmaids were Dina Sarcofsky, Gaby Sarcofsky, Victoria White, Jordana White, Ella Goldstein and Ruby Goldstein. Pageboy was Daniel Mann.
The bride's grandparents Cyril White and Rosel and Asher Siev and the groom's grandparents Myrna and Morris Sarcofsky and Merle and Gerry Grunberg joined in the celebrations, as did guests from America, Israel, Italy and France.
After sheva berachot in Manchester and London, the couple have settled in Tel Aviv, where Sophie is due to start studying biology and computers at Bar Ilan University and Gideon will work in Israel advocacy.
---
Bobby's on the ball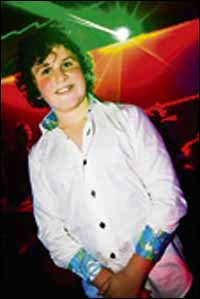 Picture: Robert Clayton

FOOTBALL fan Bobby Waxman was on the ball when he celebrated his barmitzvah at Prestwich Hebrew Congregation.

The Manchester City supporter is the son of Sue and Ian Waxman, of Prestwich.

A King David High School pupil, Bobby also plays football for Manchester Maccabi Under-14s.

Sister Hannah, 14, brother Sonny, seven, and grandparents Estelle and Sydney Addleman and Joyce and Aubrey Waxman joined in the celebrations, as did Bobby's great-grandmother Fay Lipman.
---
Net result for Rachel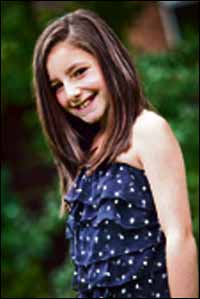 Picture: Robert Clayton

NETBALL lover Rachel Lesser scored plenty of points when her parents Karen and Daniel Lesser held her batmitzvah celebrations early.

King David High School pupil Rachel, of Whitefield, is one of the oldest pupils in her year and the batmitzvah ceremony, with other KD pupils, will not be until June.

Rachel, who has a younger brother, Joshua, nine, also enjoys art.

Joining in the celebrations were grandparents Jennifer and Edwin Schiller and Estelle and Lawrence Lesser.