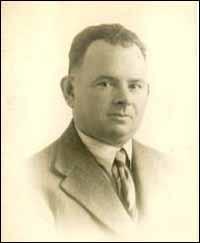 Aryeh Leib Kushner
ALBERT KAPLAN of Florida is searching for Manchester Kushners with roots in Vasilishki.
In 1901 Albert's grandfather, Yacov Scvartz (Schwartz) and grandmother, Tamara bat Yiah Lieb (Kushner), left the small town of Vasilishki, Lithuania, and moved to Virginia, USA.
In 1921 Vasilishki became part of Poland and since 1939, has been within the borders of Belarus.
Albert's grandmother Tamara Kushner-Schwartz had a sister Ruchel and a brother, Chaim, who was married twice.
His first wife passed away in the early 1920s. Several children from that marriage also left Vasilishki and moved to Manchester.
Chaim remarried Chia and they had one son, Saul (Shale) who, it is believed, was the only survivor of the mass killing that took place in Vasilishki in May, 1942.
Further information about Shale and Albert's mother's success in bring him to America can be found at www.shtetlinks.jewishgen.org/Lida-District/kushner.htm
Albert's mother, the daughter of Yacov Schwartz and Tamara Kushner - they changed their name to Goldman after moving to America - maintained contact with the Kushners of Manchester until sometime after World War Two.
Albert would like to meet members of the family when he visits the UK in May.
Write to 5046 Hanging Moss Lane, Sarasota FL 34238, USA, telephone 001 94192 28184 or email LAKaplan@att.net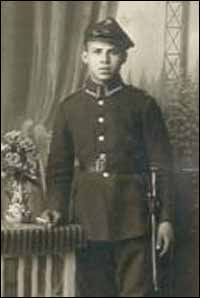 Yacov Kushner
---
Roland Tompowsky currently has a couple of requests.
Roland of Sweden is searching for the family of Rachel Bella 'Joy' Benson nee Cotton born around 1912 probably in Birmingham.
She was married to IA Benson.
Rachel Bella's father was born in Birmingham.
Rachel and IA had three children - Lyn, born around 1935 who was married to a Mr Sachs and then a Mr Cohen; Susan Abrams born about 1937; and David born about 1939.
Susan and her husband had three children - Alex (born 1957), Reuben (1959) and Gideon (1961).
David Benson who married Gail Putsman has two children - Juliett and Russell.
Roland is also searching for an Osmond family.
They were married on March 12, 1898 in Solihull.
John Edward Osmond, who was 29 in 1898, was living at 26 Clarence Road, Sparkhill, Birmingham.
He married Annie Tumpowski, a spinster living at 12 Pulham Road, Sparkhill. Her father was Samuel Tumpowski, a commercial traveller.
"I can't find them in 1901 Census," Roland said. "I have found an Annie Osmond living in Balsall Heath, aged 26, but her husband John Edward is not mentioned."
Write to Prästakullegatan 21, 432 37 Varberg, Sweden, telephone 0046 340 92754 or email roland.tompowsky@telia.com
---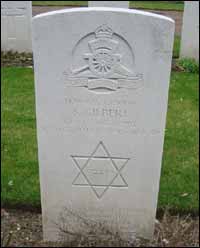 The grave of Samuel Gilbert, central to Edward Seymour's search
Edward Seymour of Swindon wants to find the family of a man who served with his father.
"My Father served in the 131st Field Regiment Royal Artillery during the Second World War," Edward said. "He died in 1995.
"Last month I visited the Commonwealth War Graves Commission Cemeteries in Belgium, The Netherlands and Germany where the men lie who lost their lives whilst serving in the Regiment.
"I have discovered that Gunner Samuel Gilbert was Jewish. The War Graves Commission states that he was the son of Joseph and Leah Gilbert of Hightown, Manchester."
Samuel died on February 19, 1945.
The War Diary for the February 10 states: "Four members of Major Campbell's crew were killed in the evening when the house in which they were sheltering received a direct hit from a heavy shell."
The CWGC shows that Thomas Gray,Francis Legg and Thomas Melhuish died on February 10.
Edward has started a website about the Regiment. It consists of a roll of honour with pictures of the headstone and a few other details about the Regiment.
Write to Longleaze Farm Bungalow, Shrivenham Road, South Marston, Swindon, Wilts SN3 4RT or email Seyrobin@aol.com
---
Jenny Levene of South Africa is trying to trace her husband's family which lived in Manchester in the early 1900s.
His grandfather was Lazarus and there is a brother David who was older than him and sisters Pearl and Rose.
Lazarus was born February 11, 1888 or 1889. His father was born in Russia and his wife in Poland.
Write to 39 Hamilton Road, Claremont 7708, Western Cape, South Africa or email jenny@planpart.co.za
---
THE Scottish Jewish Archives Centre has had an enquiry from Israel regarding an Asta Cohn, born in Germany around 1922.
In 1941, she was in Glasgow, working at the house of Dr Mann in Queen Mary Avenue.
If anyone can shed any light on what became of Asta, contact Harvey Kaplan on 0141 649 4526 or harvey@hkaplan.freeserve.co.uk
---
Abraham Goldberg of Jerusalem is looking for any information on Robert Lipkin.
Robert, of Liverpool, married Clara Gabrice Sterlizer in Hope Place Synagogue in 1917. They moved to Southport in 1920 where Robert died in 1936.
Write to PO Box 43074, 91430 Jerusalem, Israel or email alancomm@netmedia.net.il
---
Alba Mayer Woolfson of Rome came across a letter on the internet by Maurice Scholar which was published in the Jewish Telegraph on August 18, 2001.
The letter concerned Israel Mayer, whose features correspond to those of Alba's grandfather Isidoro Mayer Woolfson.
Write to Via Ufente 11, 00199 Roma, Italy or email sepacil@tin.it
---
JOYCE Dempsey of Ireland is trying to find the family of her late mother, Eileen Isaac, daughter of Joseph and Mary Isaac.
Joseph was the son of Joseph and Adelaide Isaac; he had a sister, Edna, and two brothers, George and Norman.
The two witnesses at their wedding in 1912 were Rose Isaac and John Bingle.
Before their wedding in Liverpool Joyce's grandparents worked on the Isle of Man, but returned to the city and set up home.
Her grandfather was killed in action on December 25, 1918. Eileen didn't get the chance to know her father's family as she was sent to Ireland to be raised by her mother's family.
In the 1950s she emigrated to Canada.
Write to Corrig Wood, Portarlington, Co Laois, Ireland or email joycedempsey@tinet.ie
---
Barbara Quinn, nee Shaw, of Australia, wants to find an old friend from Manchester, Sheila Bell nee Brower.
Barbara believes Sheila is also living in Australia now.
Write to 10 Jarrett Court, Rowville, Melbourne, Victoria 3178 or email bquinn1@optusnet.com.au
---
RAND Harrison Fishbein of America is eager to locate information about relatives who emigrated from Poland to Manchester during the 1840s/50s.
The family then moved to Philadelphia.
He wants information on Jacob and Leah Harrison, their sons Morris, who was born in England in 1854, Henry (1861), Levi (1864), Israel (1866), Mark (1868), Isaac (1870) and daughter Hannah, who was born in Philadephia in 1875.
Write to 9901 Avenel Farm Drive, Potomac, Maryland 20854, USA or email him at fishnet@pipeline.com
---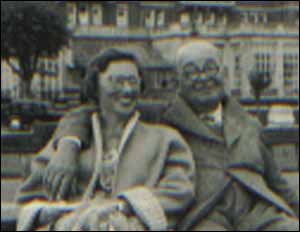 Henry and Hertha Klein

Yaacov Slizak of Ireland is looking for information on Henry and Hertha Klein/Cline.

Henry was Yaacov's great-grandmother's cousin. His original surname was Kleiner. His father was Joel.

Henry and Hertha - who was from Germany - used to live in the St John's Wood area of London, probably in the 1940's.

Write to 32 College Grove, Ennis, Co Clare, Ireland or email yslizak@yahoo.com
---
To make an appeal, email MIKE COHEN at roots@jewishtelegraph.com Please include your home address.