KATHRYN Parness of Cumbria is appealing for family members to get in touch with her about her grandparents, Victor and Sarah Parnes, who came from Eastern Europe and settled in Manchester.
Sarah Rubin/Reuben was born around 1877 and is shown on the 1901 census as being Russian. However, a later document produced in 1939, describes her place and country of birth as Balatava, Austria. On her marriage certificate her father is named as Harris Rubin. Victor Parnes was born around 1878 in Austria.
"I cannot find any more information about either Victor or Sarah relating to before they married in 1899 at the New Synagogue in Prestwich," Kathryn said. "At the time of their marriage they were living at 38 Clarence Street, Cheetham."
Their first child was named Jane (Jean),born on March 2, 1901 by which time they were living at 125 Derby Street, Cheetham.
In the 1901 census they are shown as lodging with a Russian family headed by Lewis and Celia Lakoboki. Jane died in 1977 in Manchester. Victor and Sarah Parnes had more children: Joseph (born in 1904, became a doctor, died in 1967 in Fylde), Israel (who died in infancy), Samuel (born in 1906), Rose (born in 1908), Abraham, who later went by his middle name William (born in 1909, married Sheila and settled in Leeds, dying in 1991), Ethel (born in 1911), Aaron, Kathryn's father, who later became Arnold (born in 1913, became a pharmacist and settled in Cumbria), Rachel (born in 1915) and Esther (born in 1916).
By 1913 the family had moved to 38 Robert Street, Cheetham and around 1916 the surname Parnes was changed to Parness. Victor died in October 1938 in the Jewish Hospital in Cheetham by which time the family were living at 113 Ayres Road, Old Trafford. Sarah died in 1957, aged 79.
Write to 53 Skinburness Drive, Silloth, Cumbria, CA7 4QG or email kathryn-parness@excite.com.
---
MAURICE Blair of Canada wants to trace relatives of his father Alfred Jackson who was born in Leeds around 1908.
He also went by the name of Gerry Jackson, and married Rosetta Hayes in Glasgow on June 17, 1941. Maurice was born in Glasgow on January 1, 1944 and was named Maurice Bryan Jacobson. Maurice's parents divorced but he believes his father had relatives in the Glasgow/Milngavie area.
"A cousin Maurice Taylor and Sally are the only named relatives living here in Canada," he said. "My father was employed as a tailor's cutter at a shop in Glasford Street, and he was also a musician, involved with several bands in the Glasgow area.
"Unfortunately when my mother and I emigrated to Canada with my stepfather she destroyed all records and photos.
"At the time I was born my mother and father were living at 6 Auldhouse Terrance, Glasgow."
Write to 5 Fernbrook Crescent, Brampton, Ontario L6Z 3N8, Canada, telephone 905-840-7557 or email blair.maurice@rogers.com
---
JULIA Mendelssohn of New Zealand has a number of queries for readers.
She is looking for information on Joseph Rodrigues (aka Rogers), her great grandfather and the father of her paternal grandmother Leah Rodrigues (aka Rogers), born August 3, 1874 in Auckland, New Zealand.
She was married to Emmanuel Mendelssohn in Perth, Western Australia on August 7,1896. Her father, Joseph, was a witness at her wedding and lived for many years in Australia. It is likely that his family were originally from Portugal, but he may have lived or even been born in London.
Julia is also looking for information on Rose(a) Green, who was born in the UK in 1831. Her mother was Catherine Kasner and father Abraham Green.
She wants more details on Casper Mendelssohn, who was born in 1840 in Germany/Poland. His parents were Annie and Emmanuel Mendelssohn.
In addition, Julia wants details on Ida Ebenstein, Hirsch Jacob Dobrin, Theresa Metzenberg and Isadore Baruch - all born between 1820 and 1860 in Germany/Poland/Prussia.
Write to 47 Silverstream Road, Crofton Downs, Wellington, New Zealand or email julia@changeagency.co.nz
---
EVELYN WALDSTEIN, of Israel needs help finding her mother's relative, Ilse Henson-Hirschbaum, nee Berlowitz.
She was born in Germany in 1917, the daughter of Siegbert Samuel Berlowitz and Julia nee Ehrenwert, who was born on August 31, 1889 in Tilsit, East Prussia. Julia's last known address was Berlin. Ilse was married to Alfred Hirschbaum, who changed his surname to Henson.
At the end of World War Two they lived in Manchester, where daughter Ruth Henson was born in 1944. At the end of the 40s, Ilse filed an inquiry about the whereabouts of her mother Julia. On the Arolsen card Ilse's address was given as Crumpsall, Manchester.
Evelyn was born in Riga, but emigrated to Israel in 1973.
Email evewa@post.tau.ac.il or write c/o Eli Cohen, Str. 39, Ramat Hasharon 47213, Israel.
---
HAL Murveit wants to find his mother's family. Hal of Maryland says: "My mother's side of the family migrated from Romania, probably some time in the 50s. It is very hard to get any information from her.
"My problem is I don't know most of their last names. My mother's maiden name is Schwartz. One of her brothers died in 1982, his name was Julius, the other brother is Mickey. Julius married Yetty and had a daughter named Tracey. She married Shaul and had four children - Aially, Oz, Oshrarti, Miriam.
"The last time I was in Israel was 1982 and their ages were around 10, 8 ,4, 1. They lived in Ramata Viv and he sold cigarettes."
Write to 5513 Hunt Chase Ter, Ellcott City, Md 21043, USA, telephone 001 443-567-0657 or email hmurveit@yahoo.com
---
ERIC Leaver of Haslingden wants to contact members of the Newman family who lived at a house called Broom Holm in Tetlow Lane, Higher Broughton, Salford, during the 1930s.
"At the time, they employed an Irish lady as live-in housekeeper. Although I do not know her name, I believe she was the widowed second wife of my great-grandfather, John Shanley, who was born in County Longford about 1857," Eric said.
The Newmans had at least two sons, one of whom was called Gerald and who may be in his late 70s. Write to 4 Whitecroft Meadows, Haslingden, Lancs BB4 4BA or email roverite@aol.com
---
SARAH Jackson of London is looking for relatives of Lionel Judah Levi and Lewis Joshua Levi.
"I am assuming that they were brothers but they may have been father and son," Sarah of the Art Loss Register, said. "They were co-directors of the firm of Camerons, Antique Dealers, trading at 67 Duke Street, Grosvenor Square, London W1 until the late 1950s."
Lionel died on May 4, 1960. His last known address was 10 Ascot Court, Grove End Road, London NW8. Write to The Art Loss Register, 63-66 Hatton Garden, London EC1N 8LE, telephone 0207 841 5785 or email sarah.jackson@artloss.com
---
MICHELLE Rowbottom of Bury Council is trying to trace a Jewish woman called Susan on behalf of a Jewish gentleman aged 31 called Andrew.
In 1974, Susan knew Andrew under his Hebrew name, Alter Yarot Davidson.
That year Susan lived in the Woolton area of Liverpool and then possibly moved to Barnet.
Andrew feels Susan is a relative of his and would like to make contact with her.
Telephone Michelle on 0161 2535457, email m.l.rowbottom@bury.gov.uk or write to 18/20 St Mary's Place, Bury, BL9 0DZ.
---
ROLAND Tompowsky of Sweden is looking for details on the Tompofski family who lived in Cheetham, Manchester from 1880s.
By the 1901 census, the family had moved to Lord Street 31, Cheetham, and changed surname to Thompson.
Morris Thompson was born around 1865 and his wife Annie Thompson nee Cohen was born around 1867. By 1901, they had had the following children: Rebecca (1888), Isaac (1889), Jane (Jennie) (1890), Joseph (1893), Leah (1895), Gertrude (1898) and Rose (1900).
Roland is also searching for Fanny Bernstein (nee Tumpowsky), born about 1862 who married
Joseph Bernstein, born 1863. In 1901, they lived in Buseton Street, 3, Bethnal Green, London.
Their children were Mark (1886), Solomon (1890), Philip (1894), Rose (1896) and Mary (1898).
Write to Prästakullegatan 21, 432 37 Varberg, Sweden, telephone 0046 340 92754 or email roland.tompowsky@telia.com
---
KIM White of Stevenage wants information on her father, Harold Temple.
Kim was born in Exeter on June 7, 1966 to Monica Wreford.
She was adopted at Newton Abbot Court in 1971 and changed her name to Kimberley Graham.
Harold Temple was born in February 1916 and lived at 140 Bethuene Road, Stamford Hill, London in 1971.
He was a musician and may have met Monica at the Pavillion Theatre in Torquay where she worked.
Write to 69 Marlborough Road, Stevenage, telephone 01438 217516 or email david.white2@ntlworld.com
---
HARVEY Kaplan of Glasgow is looking for the ketuba (Hebrew marriage certificate) of his great-grandparents, Levi and Leah Kaplan.
He thinks that it might have been amongst documents inherited by their son, Davie Kaplan, and then have been in the possession of his widow, Rae Kaplan (nee Rychel).
Rae subsequently married a man called Livingston.
Write to 1/L 11 Millwood Street, Glasgow, G41 3JY, telephone 0141 649 4526 or email harvey@hkaplan.freeserve.co.uk
---
JOHN Raisman of Liverpool writes: "The Leeds Jewish Gazette published an article on August 21, 1959, by Esther Goldberg Herzog, entitled 'From Yuchberick to Leeds', the subject was my great grandparents, Moshy and Haya Raisman.
"Amongst other things it mentions that they started the first commercial matzo bakery in Leeds, trading as 'Raisman's Matzo' in the early 1900s."
On their retirement their son, Harry (Aaron), married to Rebecca Lichtenstein (born in Hull), took over the factory. He was connected with the Merrion Street (Griner) shul in Leeds.
John believes that during the First World War, Raismans made biscuits for the troops and may have been located in the Preston area, as Harry was living at 36 Victoria Rd, Preston in 1919.
"I think production was moved back to Meanwood Rd, Leeds, and the business/premises were later sold to Rakusens," John added.
Two of the Raisman brothers (Hoshy and Moshy) and families, arrived in Leeds from Sakiai, Lithuania, in the 1850s, they were importers of pit ponies for the coalmines in Goole.
Write to 97 Greenhill Rd Liverpool L18 7HQ or email jmraisman@bigfoot.com
---
MARK Usden of Netanya has already tasted success with a Roots appeal, so he is hoping to strike it lucky again.
He wants to know about one of his father's cousins in Manchester.
Solomon Beer died in 1959 and his wife Jane Zelda Beer died in 1971. They are both buried in Rainsough Cemetery.
They lived at 28 Wilton Road, Crumpsall, Manchester.
Write to P.O.Box 5078, Netanya 42150, Israel, telephone 00972 -9-8628984 or email dormark@netvision.net.il
---
ALLEN Hausman of Virginia is seeking descendants of Joe and Millie Lester , who lived on Knightland Road, Clapton, London, in 1960.
Allen is the grandson of Zlota Milstein, who was born in Bessarabia. Zlota emigrated to England and then America.
Write to 6584 Kiernan Court, Alexandria, VA, USA, telephone 001 703-922-2701 or email alex.allen@att.net
---
ANGELA Lambert of Wiltshire wants to trace the descendants of a Jewish cousin of her maternal grandfather.
The cousin of her grandfather,David (Shapeero) Sharples, was called Wilhelm (Willy) Dank. He was born in Zbaraz, Galicia, in 1895 to Selig Dank and Gitel Schapire.
He had a bedding business in Manchester,until the 1950s, and had two or more daughters.
Write to Vine Cottage, South Street, Avebury Trusloe, Wiltshire, SN8 1QX, telephone 01672 539 322 or email angel@thumbnail.demon.co.uk
---
SARAH Goudge is trying to trace the whereabouts of Dr Pamela Lipman for a friend who was evacuated with her in Colwyn Bay.
Pamela was born around 1930 and educated at Merchant Taylors. She later studied medicine and worked at Alder Heys Hospital.
The last time she was mentioned in the Medical Register was 1991 when she was living at 97 Orrells Lane, Liverpool.
She also had two brothers, Norman and Maurice, and a younger sister, Angela. Pamela's father was a psychiatrist.
Write to 165 Alresford Road, Winchester SO23 0JZ or email Sten18349@aol.com
---
DAVID Romeny of Vancouver wants information about his grandfather, Aaron Rumyaneck, who lived in Leeds until 1947.
He was a fervent Zionist and very active in the Jewish community as well as being a Hebrew scholar and teacher.
Write to 6542 Pinehurst Drive, Vancouver BC V5X 4P1, Canada, telephone (604) 321-0385 or email romney@ucalgary.ca
---
LAURA Davies of Harare wants details about her biological father, Ivan Levine.
His family owned a soap manufacturing company in Bulawayo, Rhodesia (now Zimbabwe), possibly called United Soap and Chemicals. Laura was born in May 1967 to Elaine Harvey and was given up for adoption.
"My father did not know that he had had a child," Laura said. "He would be about 63 or 64 now." Write to Box BW1774, Borrowdale, Harare. or email laura@mhyr.co.zw
---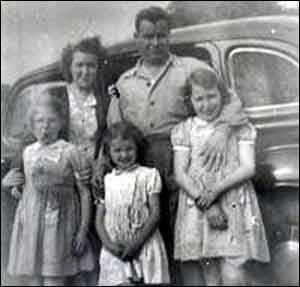 Morris Radstone, his wife and three daughters Carole, Madeline and Jacqueline
DAVID Cohen of Florida is seeking descendants of Lewis and Sarah Radstone.
Two of their grandchildren - offspring of elder son Max - are Suzanne and Valerie Radstone.
"They have settled in Israel and we've renewed contact," David said. "Their brother, John (Jonathan) Radstone, with whom our family in the United States maintained contact on and off through the years, died suddenly while on holiday in Spain about 20 years ago.
"We would all like very much to locate his family - three children, Maxine, Graeme (or Graham) and Jennifer. Younger son, Morris passed away in 1951; we would like to meet his three daughters, Carole, Madeline, and Jacqueline."
Another branch of the family in the UK are descended from the youngest son of a great aunt and uncle of David's grandfather - a first cousin marriage; the bridegroom took his father-in-law's surname, according to the late Rachael Radstone.
David is the grandson of Israel Cohen, elder brother of Lewis Radstone.
Write to 953 SE Sixth Street, Deerfield Beach, FL 33441-5926, USA, telephone 001 954.426.9176 or email dpcohen@bellsouth.net
---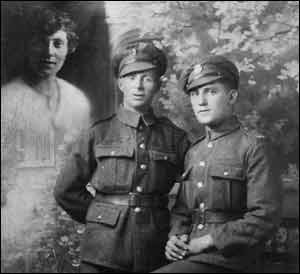 Rebecca and Abe Cooper with Max Gordon
FELICE Berman of Bury is looking for the Gordon family - Max and Rose - who moved to America from Stockport around 1932.
The couple had a son Harry, while Rose had a sister, Dora Blake, in Manchester.
Max's sisters were Rebecca, married to Abe (Ginger) Cooper, and Annie Eventhall, married to Sam.
Max's parents were Fanny and Harris Gordon of Stockport.
Rebecca and Abe's children were the late Oswald (Ossie) Cooper and David Cooper.
Write to 18 Ennerdale Drive, Bury, BL9 8HU or email sharonmcooper@yahoo.co.uk
---
To make an appeal, email MIKE COHEN at roots@jewishtelegraph.com Please include your home address.