Did 'Victor' go down with ship?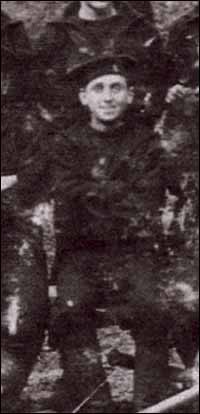 FATE: Two sides of Aaron Victor Cohen (also below)

Norma Nurney, of Stockport, wants to discover the fate of her uncle Aaron Victor Cohen.

He was born in Manchester on February 20, 1901 to Reuben and Louisa Cohen.

Aaron's parents lived at 55 North Street, Cheetham, and he had three siblings - Sarah (born 1895), Isaac Jeremiah (born 1902) and Leah (born 1905).

In 1916, tragedy struck when 10-year-old Leah died.

A year after Louisa died in 1907, Reuben married Rebecca Dimoldberg.

She had two daughters - Anna and Charlotte.

Reuben was a warden at the Great Synagogue in Manchester in 1908.

In the 1911 census, they lived at 67 Marlborough Street, Cheetham Hill.

All Reuben's siblings used the name Cowen/Cowan, while Aaron only used his middle name Victor.

Victor enlisted in the Royal Navy in 1916, but he did not enlist under the names of Cohen/Cowen/Cowan.

She found his niece who said he went down with his ship, but she cannot get this verified without his service number or the names of the ships he served on.

Write to 14,Broadfield Grove Reddish SK5 6XN, telephone 0161 223 9097 or email norma.nurney@talktalk.net
---
Take Hart
GERMAN historian Stefan Kahlen is researching the Hart family.
Irene (Irmgard) Tisch, daughter of German refugees, married Peter Malcolm Hart in 1951.
Irene died in 1989 while Peter passed away in 2004.
The couple had three children - James and twins Malcolm and Shirley.
The Hart family lived at 11 Mariners Drive, Bradford.
Irene was a pupil at St Ursula Grammar School, but Stefan believes she had to leave because she was Jewish.
The current head teacher of this school would like to get in touch with the Hart children in order to learn more about the history and fate of Irene after her emigration in 1938.
Also a Mr Voss, who lives in New York, would like to contact the Hart children.
Mr Voss, 90, was a friend of Bernhard Tisch, grandfather of the Hart children.
Email ccalen@web.de or write to Binnenfeld 9, 33829 Borgholzhausen, Germany.
---
MACCABI CHIEF
Daniel Morgan-Thomas wants information on two Manchester families.
Judah Louis and Hannah Rubinstein (Robinson) lived at 164 Cheetham Hill Road, then 22 Parksway.
They were married in 1883 in the Manchester Great Synagogue.
Judah died in 1944 and Hannah three years later.
One of their sons Hyman (Hymie/Harry) ran Manchester Maccabi from the 1940s until his death in 1969 - he may have been known as 'Robbie'.
Harris Saffer was a cap manufacturer in Prestwich from the 1890s until his death in 1949.
He married Hinda/Annie Stern in 1891 and lived at 17 Vernon St.
His sons William, Alfred and Leonard stayed in Manchester, though he also had daughters Cicely (who died very young), Clara, Ruth, Minnie, and Gertie.
Email gallivespians@hotmail.co.uk or write to 80 Hermitage Court, Woodford Road, Snaresbrook, London E18 2EP
---
Buried in Leeds
Abraham Goldberg, of Jerusalem, wants to trace descendants of Isaac and Dora Hertzog, who are buried in the Leeds Hilltop cemetery.
Dora, nee Heller, died in Manchester in April 1957, but was buried next to Isaac, who died in April 1941, in Leeds.
They had a married daughter and grandson, but their identities are unknown.
Isaac was the brother of Rabbi Joel Herzog, who was a prominent Leeds minister before moving to Paris.
Rabbi Joel's son was the famous Rabbi Yitzchak Eizik Herzog, Chief Rabbi of Israel.
Email alancomm@netmedia.net.il
---
stella gave help
DO any readers have recollections of Stella Chapman from the Ritz translation Bureau, who was active in helping Jewish refugees in the Manchester area in the 1930s and 40s?
Dr Evelyn Adunka, of Vienna, says Stella was particularly friendly with a young Austrian refugee, Erwin Roth, who died last year aged 86.
He spent the war years in Manchester with his parents after fleeing from Austria.
Erwin's parents were Norbert and Sophie Roth.
Write to Deinhardsteingasse 18/9, 1160 Vienna, Austria, telephone 00431 4858386 or email adunkacm@utanet.at
---
kraus search
Avrohom Krauss is looking for information on the family of Abraham Isaac Kraus from Przemysl (Galicia), who lived in Manchester around 1900-04.
Family members included wife Bessie (Becky/Rebecca), Joseph and Sarah.
Avrohom is also looking for information regarding Herman (Henry/Harry/Emil) Kraus (Krauss) who married Anna (nee Florek or Goldberg).
They lived on Ainsworth Street in Mount Pleasant district of Liverpool and later on Bunyan Street in West Derby, north Liverpool.
Avrohom has been unable to locate Bunyan Street on a present day map of Liverpool.
Email kraussfig@gmail.com
---
memory lane
ISRAELI Franklin Glass lived in Manchester until he was 13 in the mid-1970s.
He is now trying to reconnect with family members.
His parents were David and Gertrude (Golding) Glass of Ravensway, Prestwich.
He would like to hear from his father's siblings - George, Al, Fanny Langley, Ann.
Telephone 00972 546803434 or email fr11@bezeqint.net
---
Looking for Evelyn
RACHEL DARNLEY is trying to trace Evelyn Violet Gabriel (nee Jacobi) who lived in London in 1966.
Rachel was orginally known as Tania Elizabeth.
Evelyn married Anthony Cousins at Shaare Shomayim Synagogue on May 31, 1966.
She had two children, Mischa Danielle in March 1969 and Jonathan Alexander in June 1967. The family lived at 31 Brook Avenue, Edgware.
Write to 33 Beech Avenue, Gatley, Cheshire SK8 4LS or email rachel.darnley@trafford.ac.uk
---
1962 Israel visit
Jonathan Kirsch works for the Israel Administrator General's Office in Jerusalem which looks after property defined by law as 'abandoned'.
He is currently looking for Adrienne Levy, who was born in Leeds in 1945.
She stayed in Kfar Hanassi in the Galilee in 1962. Her parents were Jack and Lily Levy.
Write to Office of the Administrator General, Bet Shaarei Ha'ir, 216 Jaffa St, Jerusalem 94383, Israel, telephone 00972 25311645 or email jonk@justice.gov.il
---
Zapata days
Arnold Lipsey, formerly of Glasgow now residing in Australia, would like to reconnect with the Grant family - Irving and Joan - of Manchester.
"They may remember their friendship in the days of Zapata and Gerralds," said Arnold, who can be contacted at Arnoldlipsey@hotmail.com
---
Married in Konin
Reva Hill, of Bushey Heath, would like to know more about the Slodki family.
Jacob and Bajla Slodki married in Konin in 1869. Some of the family changed their name to Jacob on arrival in England.
Write to 29 Highfield. High Road, Bushey Heath, Herts WD23 1NA or email revadennishill@btinternet.com
---
relative's appeal
MOISHE VEEDER, of Israel, is appealing for help on behalf of his relative Israel Kurz.
Israel's great-uncle, also Israel Kurz, settled in Manchester around 1890 from the Ukraine town of Bukchivetsa. He had three daughters, born at the beginning of the 1900s.
Write to 19/13 Shlomo Hamelech, Netanya, 42267, Israel, telephone 00972 9861 1350 or email veeder.m@bezeqint.net
---
Hetty's will
MARSHA GILBERT wants to trace people named in the will of Hetty Cohen Polakoff, who is buried at Gildersome Cemetery, Leeds.
They are Patricia Havenaar, Carmen Barnes, Moya Nowak Joan Hobbs Howard Marks and Denis Turner.
Marsha is also looking for the descendants of Jack Cohen (Hetty's brother), who changed his surname to Marks. He had three daughters by his first marriage. Jack was in the film industry.
Email marsha@initiallyyoursboutique.com
---
WAR HEROES

Leslie Kelman, of Toronto, wants to identify three of the soldiers on this photograph. The picture was taken during the First World War and features five soldiers from the Argyll and Sutherland Highlanders. Leslie's grandfather Philip Wolfson is second from right and Philip's brother Frank Israel Wolfson is on the right. Philip was born in Glasgow in 1892, five years before Frank was born in Newcastle. The boys grew up in Glasgow. Leslie - who can be contacted at famtree4les@sympatico.ca - would like to know who the other three soldiers are
---
Friends of her parents

SUSAN LAYWARD believes this picture was taken around 1965 but would like more information.

Susan lived in Manchester with her parents Peggy and Harold Wynick, until she was 12.

On the photograph are friends of her parents, Ena and Hymie Bergin, who had a daughter Helen and a son Simon, and Alec and Zena Kersh .

Alec owned the Halfway House Garage in Middleton Road, Manchester.

Telephone 01603 662332 or email slayward@gmail.com
---
To make an appeal, email MIKE COHEN at roots@jewishtelegraph.com
Please include your home address and contact telephone number.