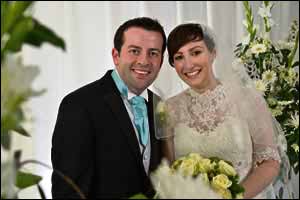 PICTURE: HOWARD GORDON
DANIELLE Haberman and Joshua Benson developed more than an interest for each other, after meeting through the Jewish Society while at university.
For the couple were married at Prestwich Hebrew Congregation by Rabbi Arnold Saunders.
Radiographer Danielle, the daughter of Deborah and Barry Haberman, of Prestwich, attended Manchester University, while Liverpool University graduate Joshua, the son of Karen and Jeremy Benson, of London, works in software development.
Best man was the groom's friend Alex Newman. Bridesmaids were friends Elissa Small and Alina Cohen, sister Gemma Haberman and cousins Jodie Goldfine and Tilly Niman.
The bride's grandparents, Brenda and Malcolm Goldfine, of Prestwich, as well as guests from Israel and America joined in the celebrations.
The couple are currently on honeymoon in Paris, and plan to travel to Mexico next year. Danielle and Joshua will settle in London.
---
Chain of events thrill cyclist Oliver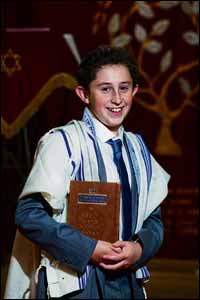 Picture: Robert Clayton
CYCLIST Oliver Rosenfield had a wheely great time when he celebrated his barmitzvah at the Prestwich Hebrew Congregation.
The son of Louise and Robert Rosenfield, of Whitefield, he is a pupil at King David High School.
Oliver was joined at the simcha by his grandparents, together with his two great-grandmothers, Debby Cohen, of Prestwich, and Esther Levy, of Whitefield.
---
Dancing queen Ariella celebrates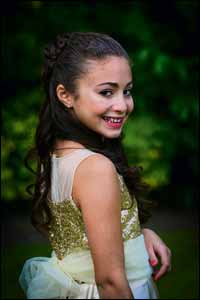 Picture: Robert Clayton
KEEN dancer Ariella Basger celebrated her batmitzvah at South Manchester Synagogue, Bowdon.
The daughter of Rachel and Andrew Basger, of Hale, Ariella is a pupil at Altrincham Grammar School for Girls.
Grandparents Beverley and Harvey Basger, of Hale, joined in the celebrations, along with grandfather John Blank and wife, Gillian, of London.
Guests attended from Israel and America.