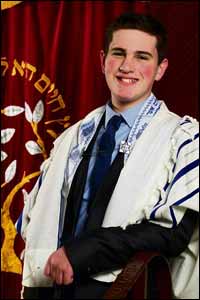 Picture: Josh Benson
DOG lover Theo Cosky marked his barmitzvah at the Prestwich Hebrew Congregation.
The King David High School pupil, son of Andrea and Julian Cosky, of Prestwich, enjoys caring for Coco, his two-year-old Lhasa Apso.
Theo's other hobbies include swimming.
Joining in the celebrations were brothers Ethan and Jamie, grandparents Linda and Gerald Black, of Prestwich, and Megan and Lewis Cosky, of Bournemouth, as well as guests from Italy and Israel.