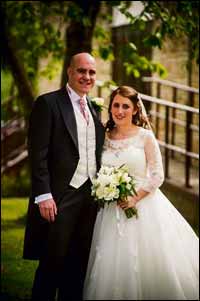 Picture: Martin James, Dorchester-Ledbetter Photographers Ltd
ROSS Wiggan's numbers definitely came up when he met Sarah Foreman.
And the 34-year-old National Lottery manager hit the jackpot at Sinai Synagogue as he married Sarah.
The couple met at work, where 33-year-old Sarah is an accounts administrator.
Sarah is the daughter of Ann and Howard Foreman, of Leeds, while Ross is the son of Kate and Alan Wiggan, of north Harrogate.
Best man was Andrew Holmes, while bridesmaids were Pip Smith and Abigail Peyton. Pageboys were Kit Smith and Harry Peyton.
The couple are honeymooning in America and will settle in Leeds.
---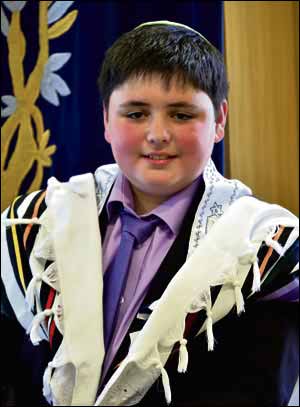 Picture: Howard Gordon
MANCHESTER United fan Hayden Creek celebrated his barmitzvah at Prestwich Hebrew Congregation, Manchester. The King David Yavneh Boys School pupil is the son of Janine and Ian Creek, of Prestwich.
Hayden, who enjoys playing on his Xbox and watching television, has an older sister, Emma, and five-year-old twins Amy and Leo.
Joining in the celebrations were grandparents Marlene and Alan Creek and Lucille and Phil Mellish, all of Prestwich, as well as guests from Israel.
Hayden's great-grandfather, Rabbi Menachem Mendel Gurdus, was the first minister of the shul.