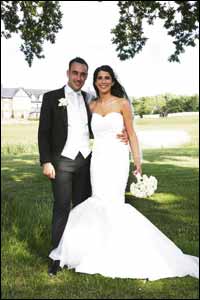 Picture: Ruthless Images
SENIOR recruitment consultant Michael Niven is used to matching people with professions. He put his skills to good use to match himself with his soulmate.
Michael married marketing director Sharon Waknine at Carden Park, Cheshire. Childwall Hebrew Congregation's Rabbi Mordechai Wollenberg officiated.
Sharon is the daughter of Linda and Danny Waknine, of Salford, while Michael is the son of Gillian and Ian Niven, of Liverpool.
Best men were David Friend and Adam Peet. Maids of honour were the bride's sisters Carolyn Glynn and Michelle Waknine, with bridesmaids the bride's sister-in-law Dara Waknine, the bride's niece Olivia Waknine and the groom's sisters Karen Boorman and Deborah Niven.
Flower girl was the bride's niece Eva Glynn and pageboy the bride's nephew Max Glynn.
The groom's grandmother Freda Newgrosh joined in the celebrations, as did guests from Israel. But the bride's grandmother Rina Waknine was unable to attend from Israel.
The couple have settled in Prestwich.
---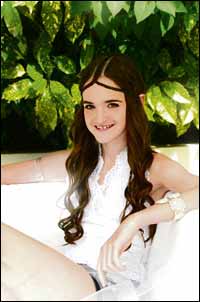 Picture:
Gaby & Olivia Johnson Photography
NETBALL fan India Power gained a net result as she celebrated her batmitzvah.
The King David High School pupil, who plays for the Jets netball team, was part of Chabad Whitefield's batmitzvah ceremony at Beis Yaakov High School, Salford.
India, the daughter of Evelyn and Colin Power, of Prestwich, has two older sisters, Bianca and Demi.
She also enjoys swimming and marked her special occasion with a party at home for family and friends.
Also present were grandmother Constance Weltman and guests from Israel.