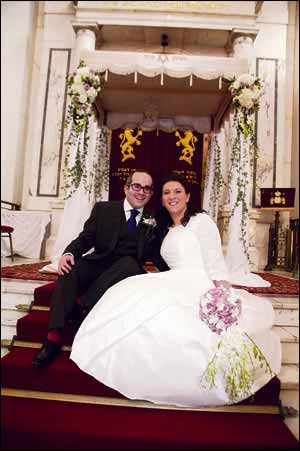 PICTURE: IAN ROBINSON
A BLIND date changed the lives of Amanda Lee, a cyber-security consultant, and journalist Marcus Dysch.
The couple, who were introduced by a friend, were married at the Sha'are Hayim Synagogue, Didsbury, by Rabbi Shlomo Ellituv, who was assisted by Hull Hebrew Congregation's Rabbi Naftali Lifschitz.
Amanda was the third generation of her family to marry in the shul, following in the footsteps of her parents, Jenny and Howard Lee, of Cheadle, and grandparents, Walter and Juliet Wolfson.
Marcus is the son of Sharon and Ian Dysch, of Hull. Best man was Martin West. Bridesmaids were Laura Hart, Eliana Stone, Emma and Macy Cohen, Dalia Miller and Erin Hanbury.
Joining in the celebrations were guests from America, Israel and Malaysia. The couple have settled in London and will honeymoon in Tanzania and Zanzibar.
---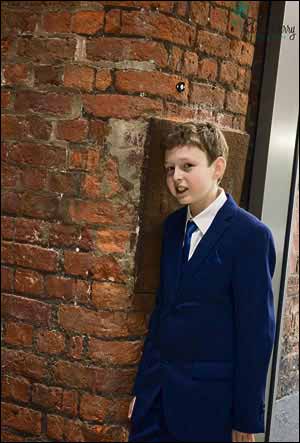 Picture: Karen Berry Photography
IT was advantage Mark Dean when the tennis fan celebrated his barmitzvah at the Manchester Reform Synagogue.
The King David High School pupil, who plays the trumpet in the school orchestra and who recently gained a black belt in karate, is the son of Carole and Eric Dean, of Whitefield.
Joining in the celebrations were his younger brother Adam, grandmothers Anita Gold and Eve Dean and great-grandmother Millie Isaacson.
Mark's other hobbies include badminton and poetry writing.