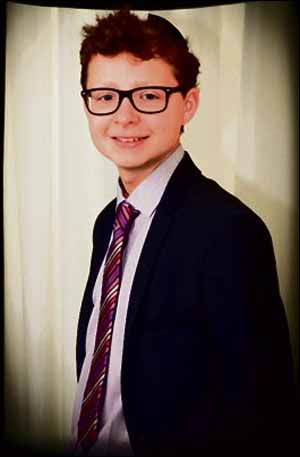 Harris, Matthew.
PIANIST Matthew Harris celebrated his barmitzvah at Whitefield Synagogue.
The King David High School pupil is the son of Linda and Jeremy Harris, of Prestwich.
Joining in the fun was older sister Rebecca, and grandparents Renee Miller, of Glasgow, and Sheila and Neville Harris, of St Annes.
Matthew also plays racquet sports.