The marriage of Lauren Field, of Leeds, and David Seligman, of Manchester, became an international occasion when guests from Israel, Singapore, Argentina and Switzerland gathered at the Queens Hotel, Leeds.
Lauren, a doctor, and David, a trainee solicitor specialising in sports law, are both 27 and met on an FZY Israel tour when they were 16. They both went on to study at Birmingham University.
Lauren is the daughter of Janine and Stuart Field, of Leeds, while David is the son of Sally and Philip Seligman, of Whitefield, Manchester. The couple will live in Prestwich, Manchester.
---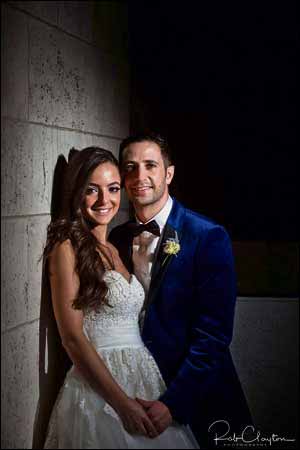 PICTURE: Robert Clayton
GEORGIA Graham and Adam Gilman were married at the Queen's Hotel by Etz Chaim Synagogue's Rabbi Anthony Gilbert.
The bride is the daughter of Wendy and Daniel Graham, while the groom is the son of Mandy and Jonny Gilman, both of Leeds.
Guests included grandparents Mildred Sharpe, Isobel and Maurice Feldman and Audrey and Stanley Graham, who travelled from Israel, as well as other family members from Israel.