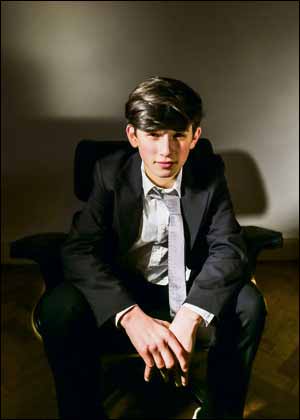 Picture: Kate Swerdlow
IT was a real performance for drama lover Alfie Levensohon as he celebrated his barmitzvah at Childwall Synagogue.
The son of Jo and Guy Levensohon, of Childwall, he has two siblings - Charlie 10, and six-year-old Samuel.
Uncle Robert Ettinger taught him his barmitzvah piece. Guests attended from throughout the UK and Italy.
King David High School pupil Alfie is also a fan of free-running and is a keen trampolinist.