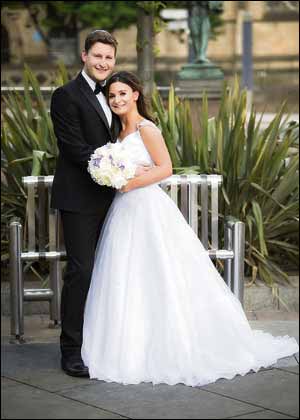 PICTURE: Howard Barnett Photography
YORKSHIRE met London when Francesca Leslie and Alex Elf married at the Queens Hotel, Leeds.
The couple were married by Rabbi Anthony Gilbert and Rev Gerry Harris.
Francesca, a beauty spa assistant manager, is the daughter of Debbie and Paul Leslie, of Alwoodley, while Alex, the son of Suzanne and Martin Elf, of London, is a charity worker at Maccabi GB.
Joining in the celebrations were Alex's grandparents Esther and Cyril Elf and Lilian Lacks.
The couple, who have settled in London, will honeymoon in Florida later this year.