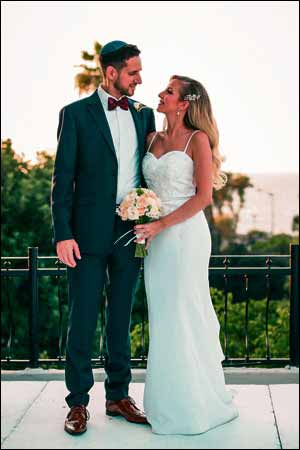 PICTURE: Trend54 ISRAEL
TEL Aviv proved to be a special place for Debbie Tebart and Darren Scott. The lovebirds met in the Israeli city, while both were visiting family.
Darren later proposed there — and they were married in Tel Aviv, too.
Debbie, a trust administrator for a solicitors firm, is the daughter of Shoshana and Jurgen Tebart, of Bonn, Germany, while Darren, who works for a betting company, is the son of Pippa and Raymond Scott, of Leeds.
Best man was Rory Sutherland. Bridesmaids were the bride's sister Jasmin Hizkiyahu, sister-in-law Djana Tebart, Keren Or, and the groom's sisters Charlotte Richard and Camille Scott. Paige boy was Sonny Jack.
Guests attended from Britain, Germany, Austria, Israel, America and Australia.
After a mini-moon in Mitzpe Ramon, the couple have settled in Leeds.
---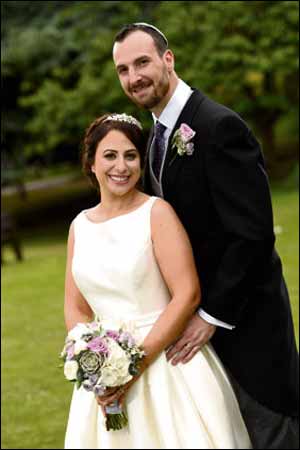 PICTURE: Steve Bootle Photography
Charlotte Goldman, of Leeds, and David Ansell, of London, married at The Old Swan Hotel, Harrogate.
The couple and their parents Diane and Ian Goldman, of Leeds, and Frances and Stuart Ansell, of Potters Bar, Hertfordshire, were joined by guests, including family and friends from Israel and America.
Best men were Ben Turze and Elliot Ross and bridesmaids were Charlotte's nieces Gabrielle Jackson, Isabelle Levene and Cara Levene and Sophia Turze.
The couple, who will settle in London, honeymooned in Mauritius.