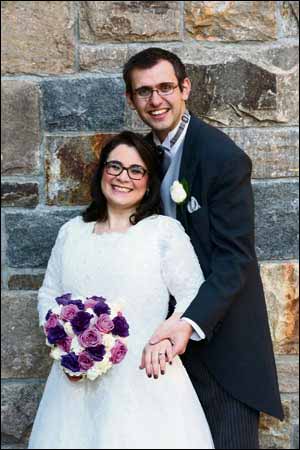 Picture: David Todd
MORE than a year after meeting at a wedding, Daniel Paul and Tamar Zeffren celebrated their own nuptials.
The couple, who first met in May, 2016, at a Manhattan marriage, were wed at Temple Emanu-El, New Jersey, by Mancunian Rabbi Mark Glass.
Tamar, a Judaica archivist, is the daughter of Corinne and Jacob Zeffren, of Teaneck, New Jersey, while Daniel, who is studying for a PhD in classics at Fordham University, New York, is the son of Barbara and Merton Paul, of Salford.
Joining in the celebrations were guests from the UK and Israel.
The couple have settled in Manhattan.