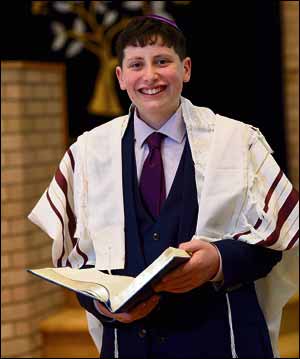 PICTURE: STEVE BOOTLE PHOTOGRAPHY
LEEDS Jewish Free School pupil Daniel Brown will be barmitzvah at Etz Chaim Synagogue tomorrow.
The youngest son of Claire and Glasgow-born Harry Brown, his older brothers, Adam and Joseph, will be chairmen at his party.
Guests will attend from America, France, Belgium, Holland and Australia as well as grandparents Barbara Padwell and Alfie Israel and Malcolm and Margaret Padwell.
Daniel's late grandparents, Freda and Isaac Brown, were well known in the Glasgow Jewish community.
Daniel's hobbies include karate, drama, Scouts, playing on his PS4 and teaching chess club at Leeds' Brodetsky Primary School.
---
If you have a story or an issue you want us to cover, let us know - in complete confidence - by contacting newsdesk@jewishtelegraph.com, 0161-741 2631 or via Facebook / Twitter